Assemble the actuators
There is one "actuator column" for each of the three axes of the OpenFlexure Microscope stage. These allow you to move the sample in X and Y, or focus the microscope by moving in Z.
For this section you will need:
Printed Parts
Printed Tools
Sub-Assemblies
Consumables
Mechanical Components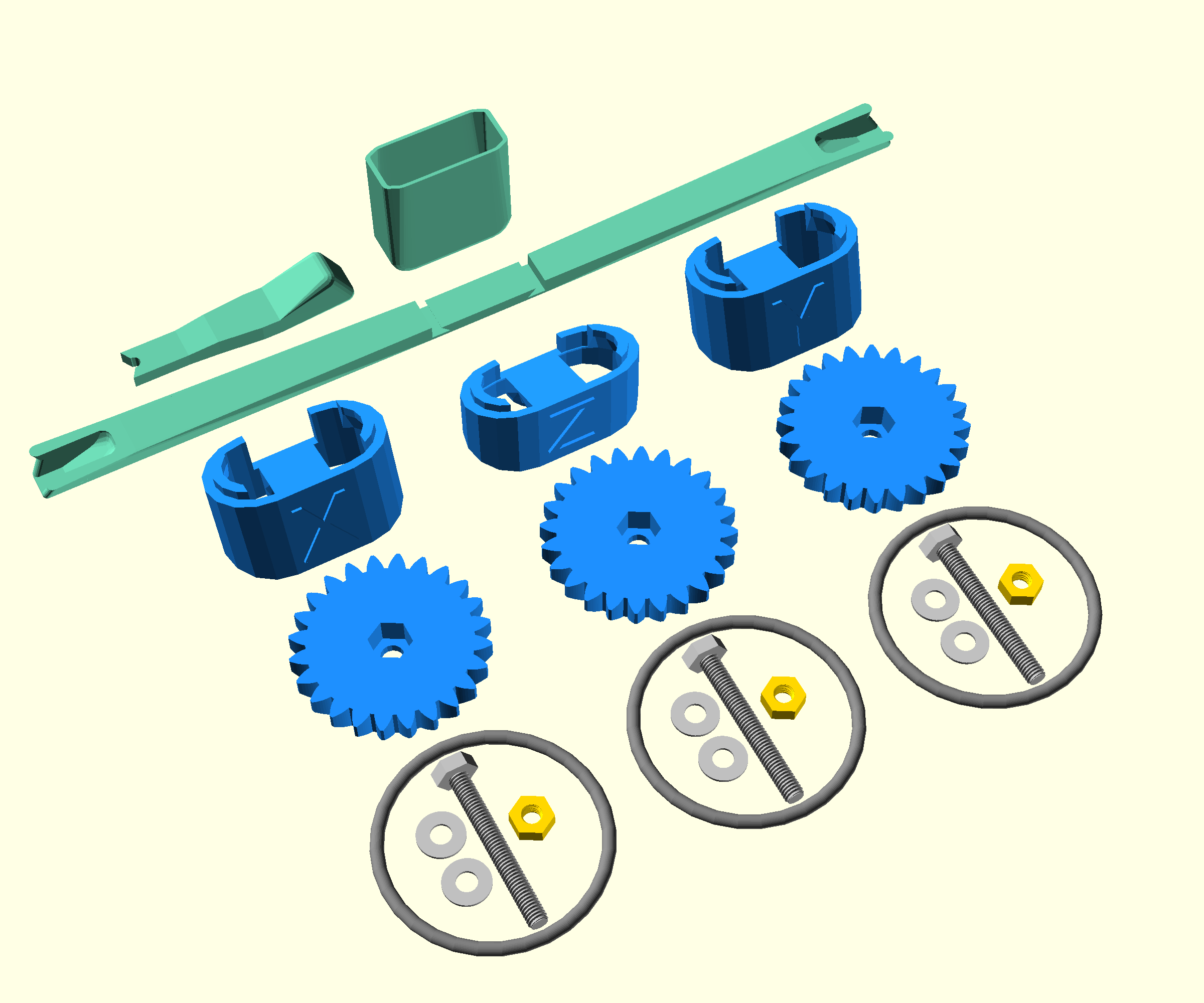 Step 1: Insert the nut
Looking through the hole you should see the side of the nut. If it is tilted so you can see the top can tap the microscope until it sits flat.
Step 2: Attach the gear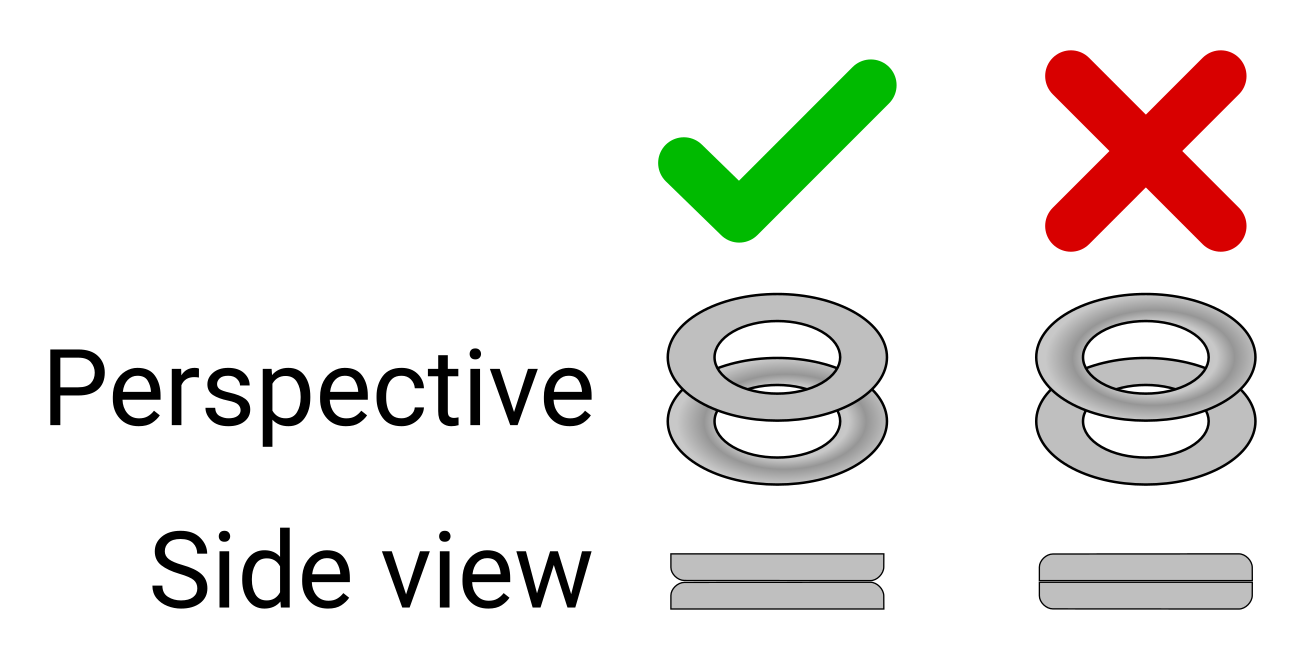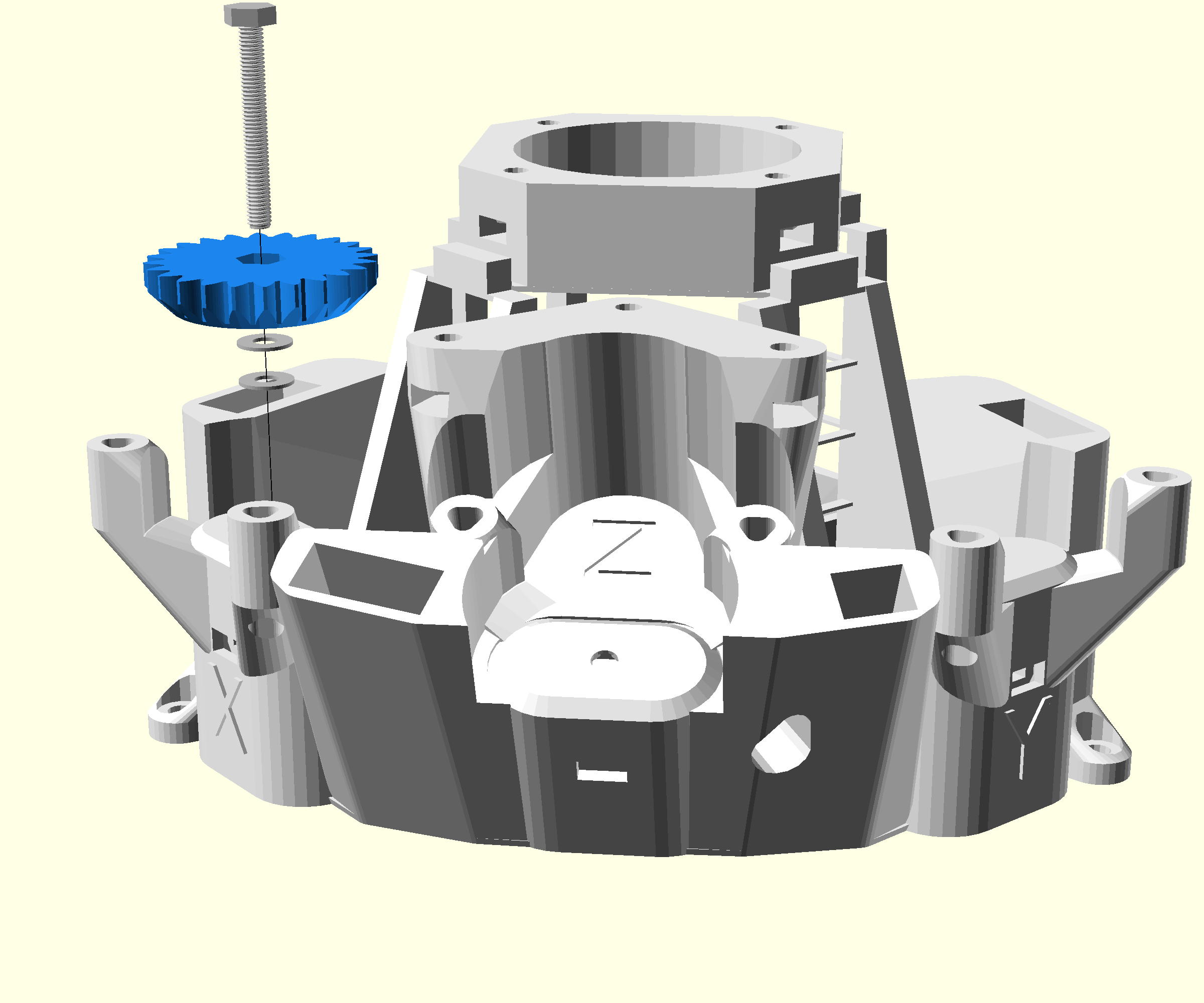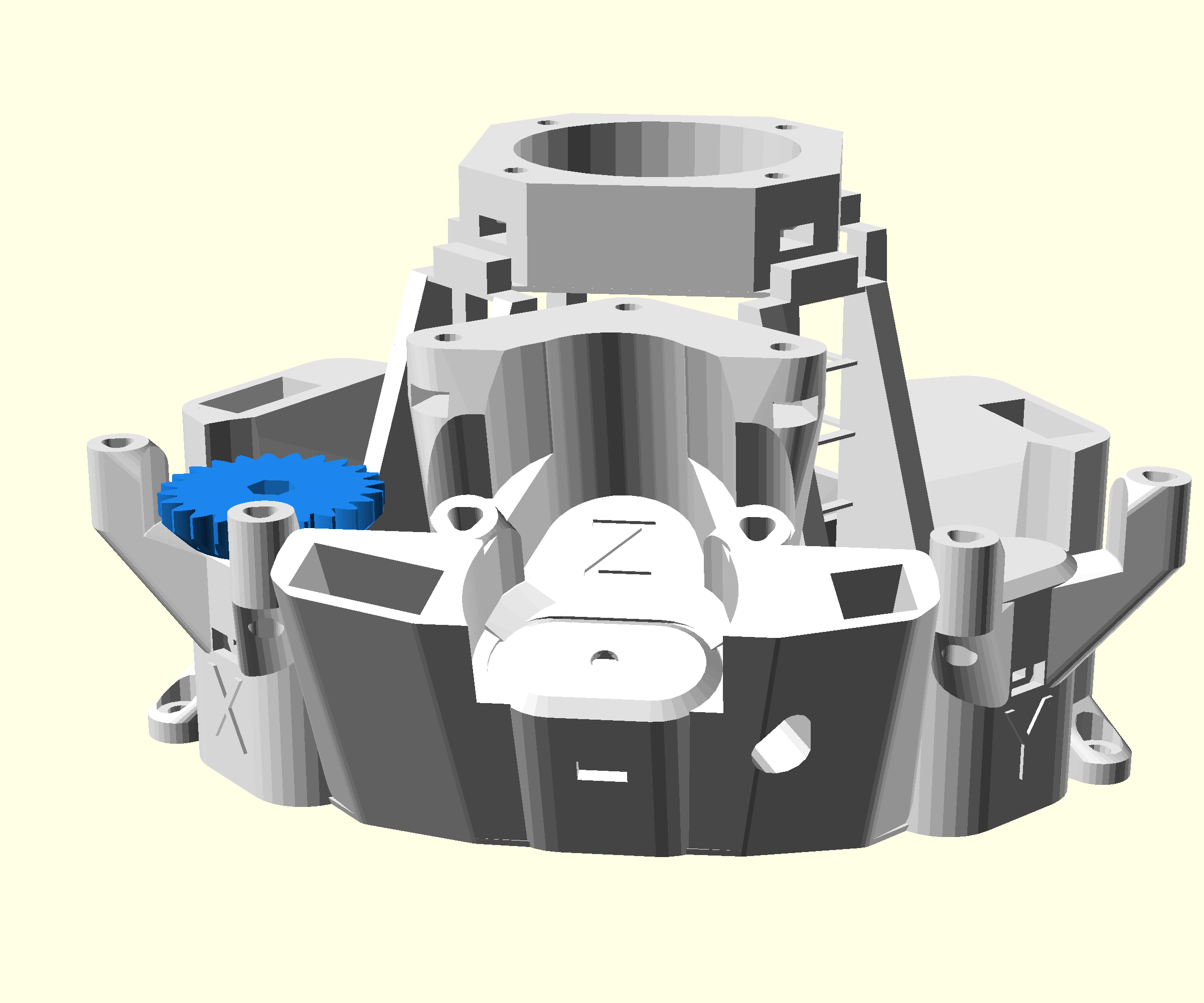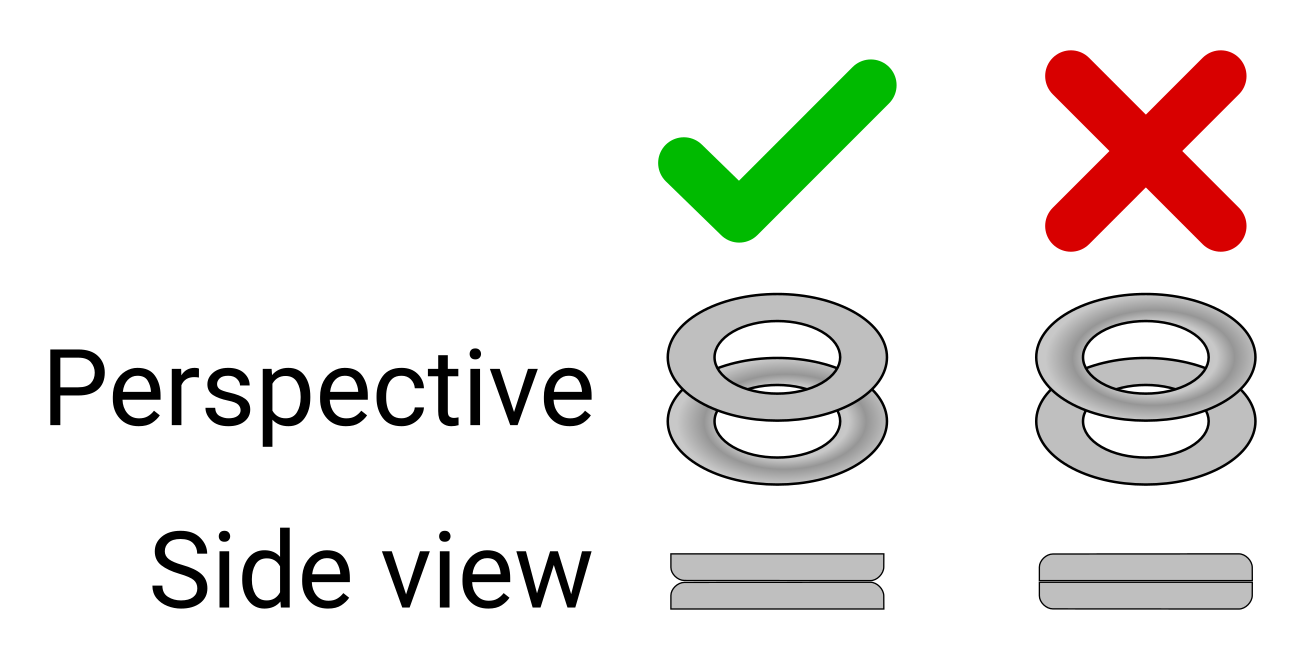 Line up two washers so that the slightly curved sides are facing each other.
Take one of the hex bolts
Push it through one of the large gears and then the two washers.
Push the screw through the hole at the top of the x actuator until it reaches the nut
Screw the bolt into the nut until the nut is completely lifted up. (If the nut turns hold it in place with the nut tool)
Step 3: Oil the lead screw
Lift the gear so you can see about 5mm of screw thread underneath
Add one drop of light oil onto the screw thread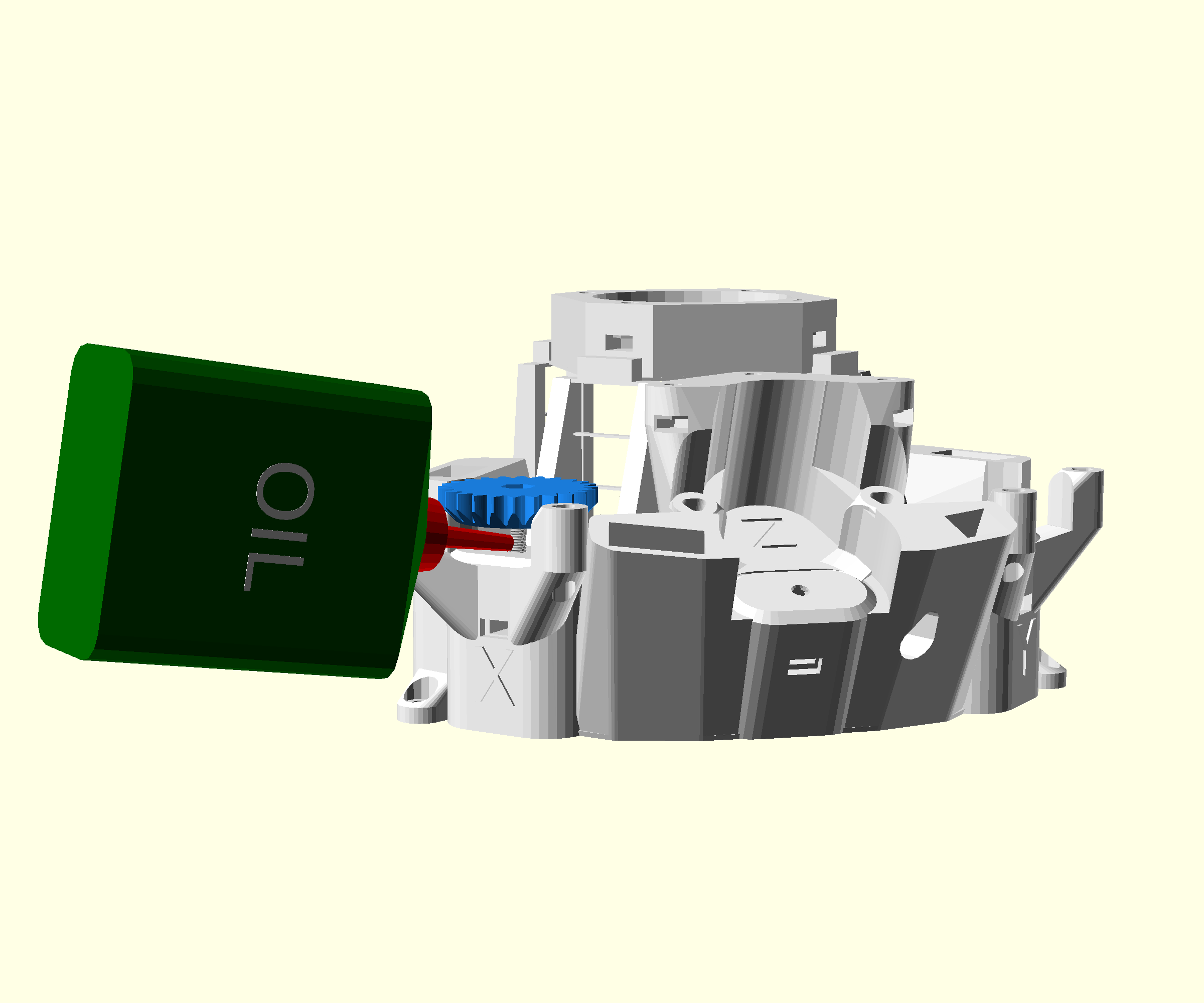 Step 4: Prepare the actuator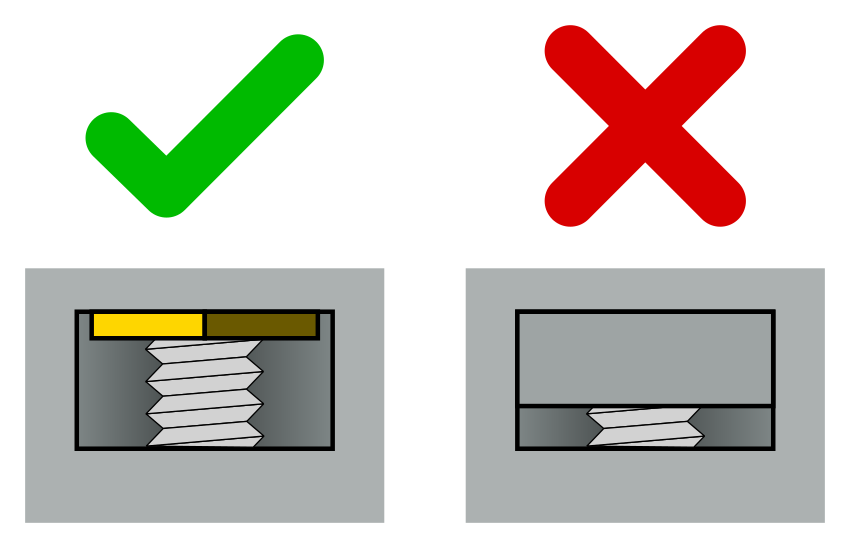 Look through the hole you inserted the nut into
You should be able to see the screw thread of the hex bolt
Rotate the gear until the screw is clearly visible through this hole
Push the nut tool into the hole to hold the internal actuator in place
Step 5: Attaching the viton bands and foot
This is the trickiest part of the microscope build. In this step we will clip bands onto hooks inside each actuator.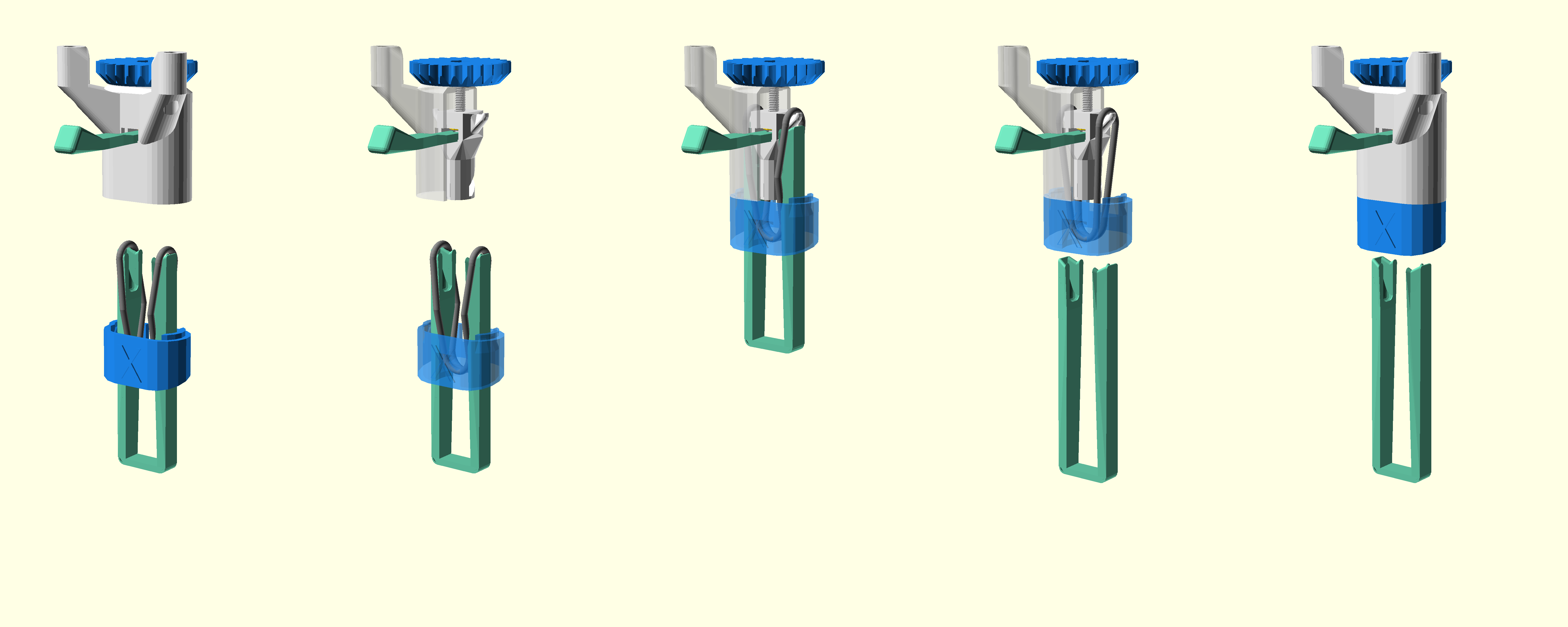 Take the foot for the x actuator
Loop a viton band through the foot
Push the band tool through the foot hook the band onto the tool on each side.
Push the band tool cover onto the bottom of the band tool
Align the foot under the microscope so that the letter faces outwards
Check that the nut tool is still blocking the actuator column.
Push the band tool into the microscope until it clicks
Remove the band tool.
If you had problems with this step see [troubleshooting actuator assembly].
Step 6: Seat the foot
If the foot did not click into place during actuator assembly align it and push it into place
The foot should sit flush with the base of the microscope
The front of the foot should align with the front of the actuator
Step 7: Repeat this process for Y and Z
Follow the same procedure for the Y and Z axes. Once complete the microscope with assembled actuators should look like this: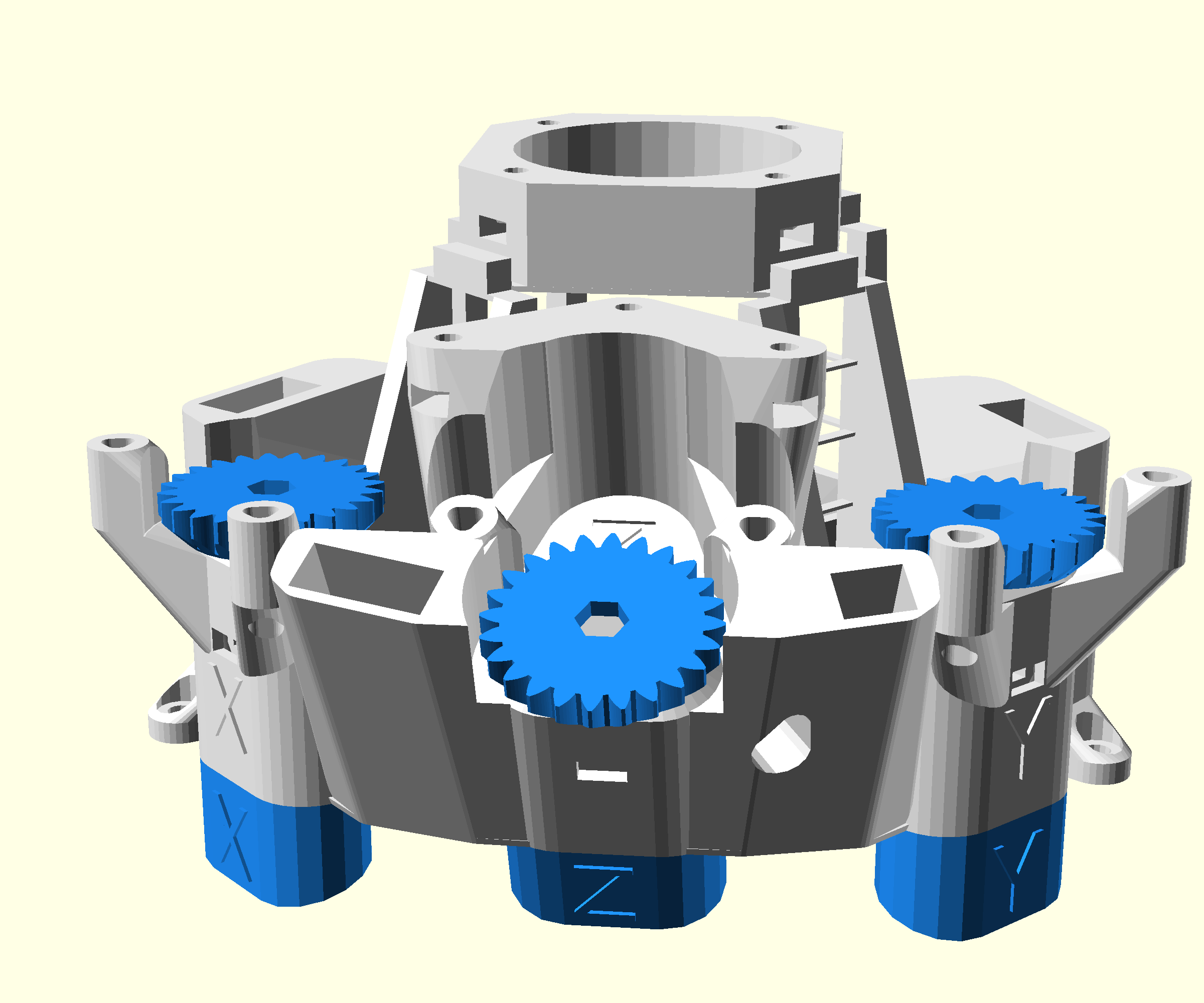 ---