Assemble the motors
For this section you will need:
Tools
Printed Parts
Consumables
Electronic Components
Mechanical Components
Step 1: Attach the small gears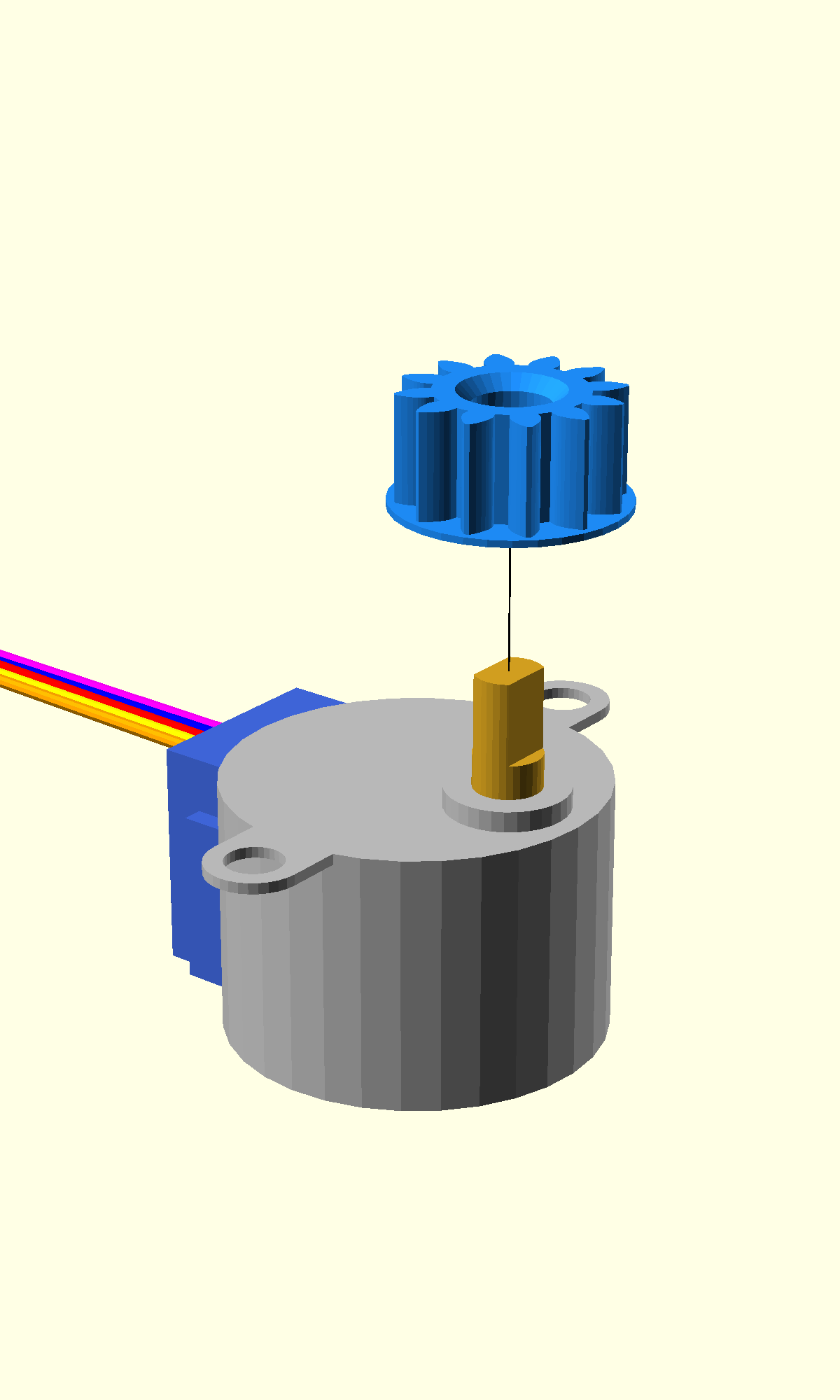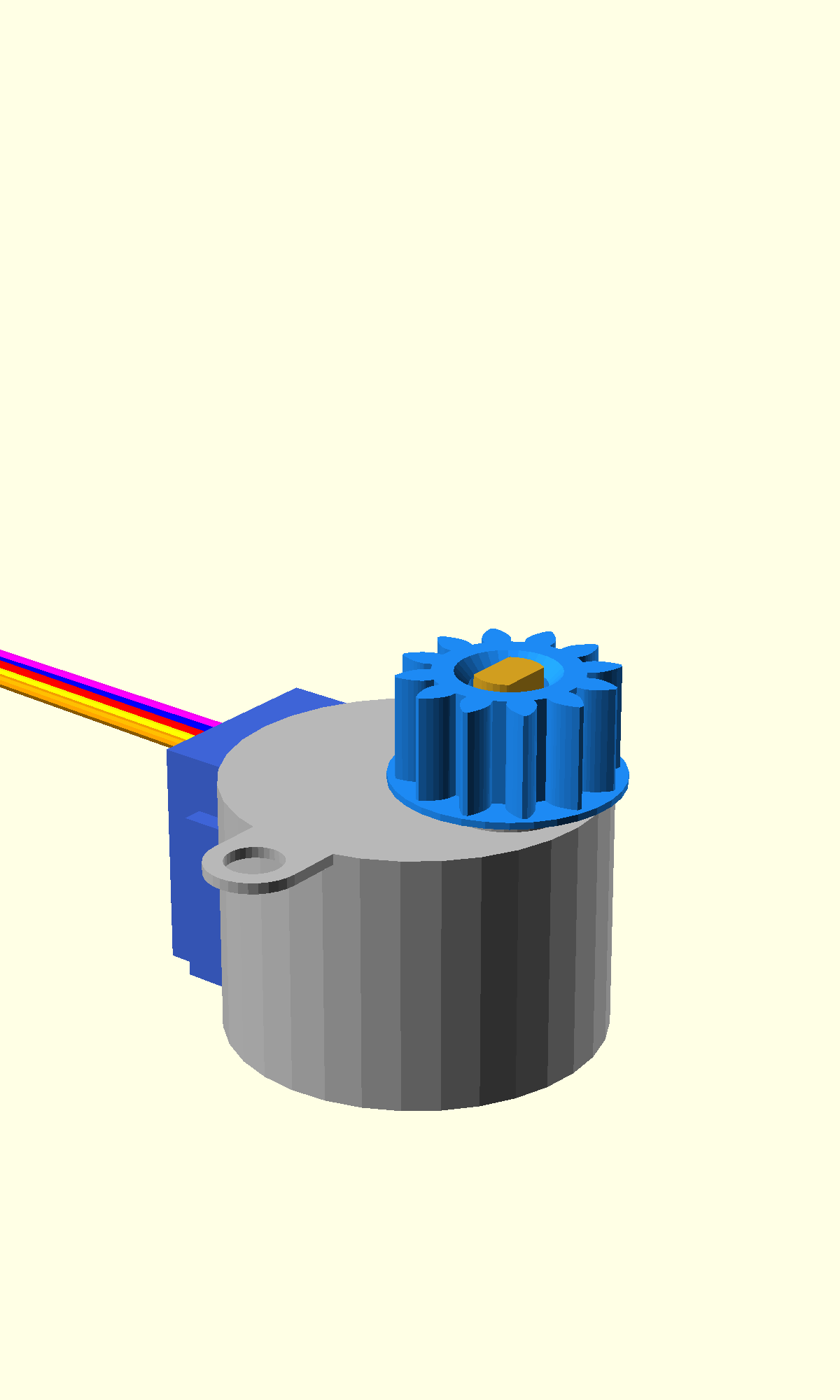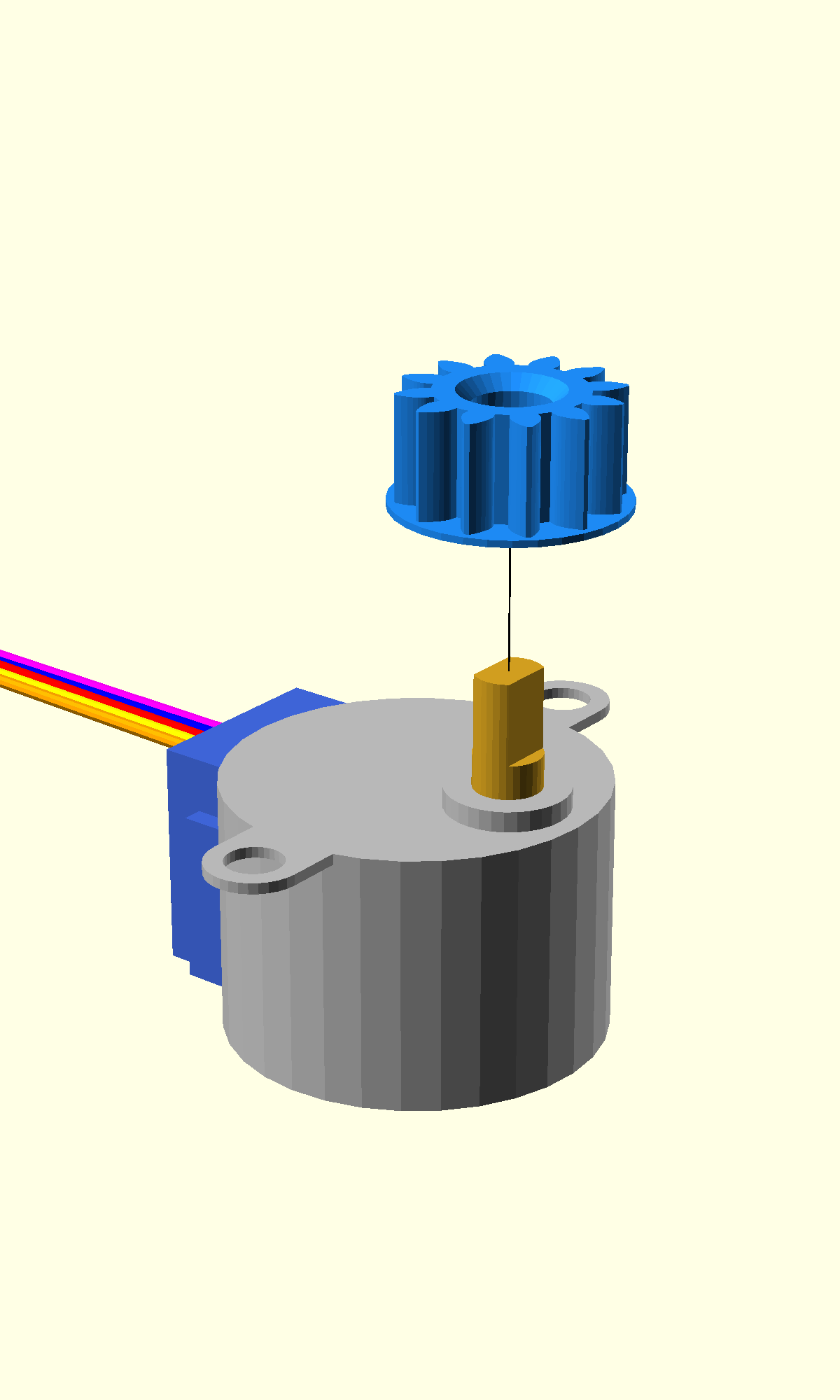 Take a stepper motor and a small gear
Place the motor on the work surface with the shaft pointing up
Apply a small drop of threadlock adhesive to each side of the motor shaft near the top
Align the flat sides of the motor shaft with the flat sides of the hole in the gear.
Push the gear onto the motor with the flanged side downwards (motor side).
Repeat for the other two motors
Step 2: Attach the x and y motors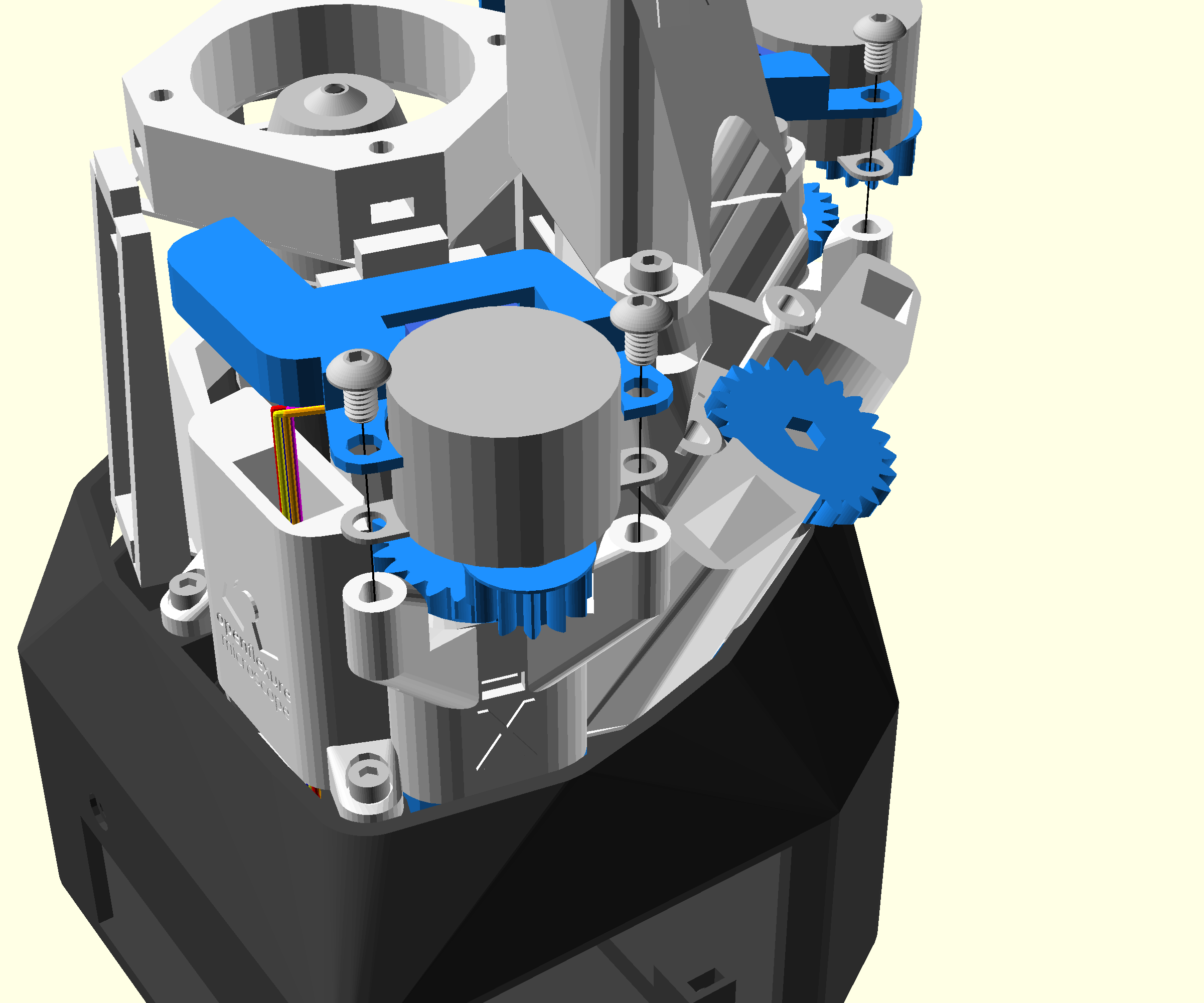 Note that each motor has a cable tidy cap that is different. Which cap to use should be apparent from the shape.
Get a 2.5mm Ball-end Allen key ready
Feed the cable from the motor through the rectangular wall in the outer wall by the x-actuator.
Place the motor on the motor lugs with the small gear towards the outside of the microscope
Check that the small gear and the large gear are meshed correctly
Take the x cable tidy cap and place it over the motor
Check that the motor cable is running through the cable tidy rather than pinched underneath.
Fasten the motor and cable tidy caps to the motor lugs with two M4x6mm button head screws
Repeat for y-actuator
Step 3: Attach the z motor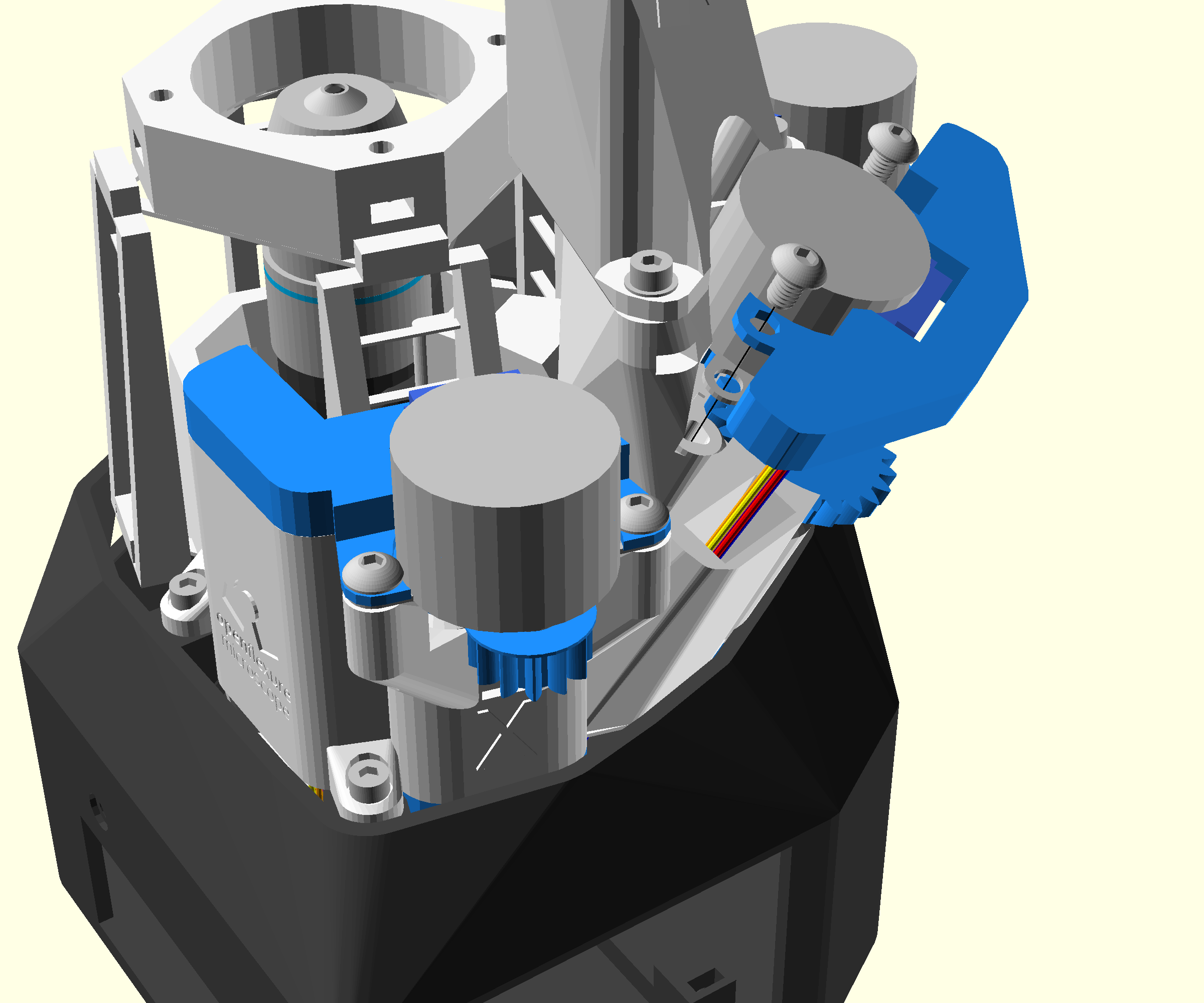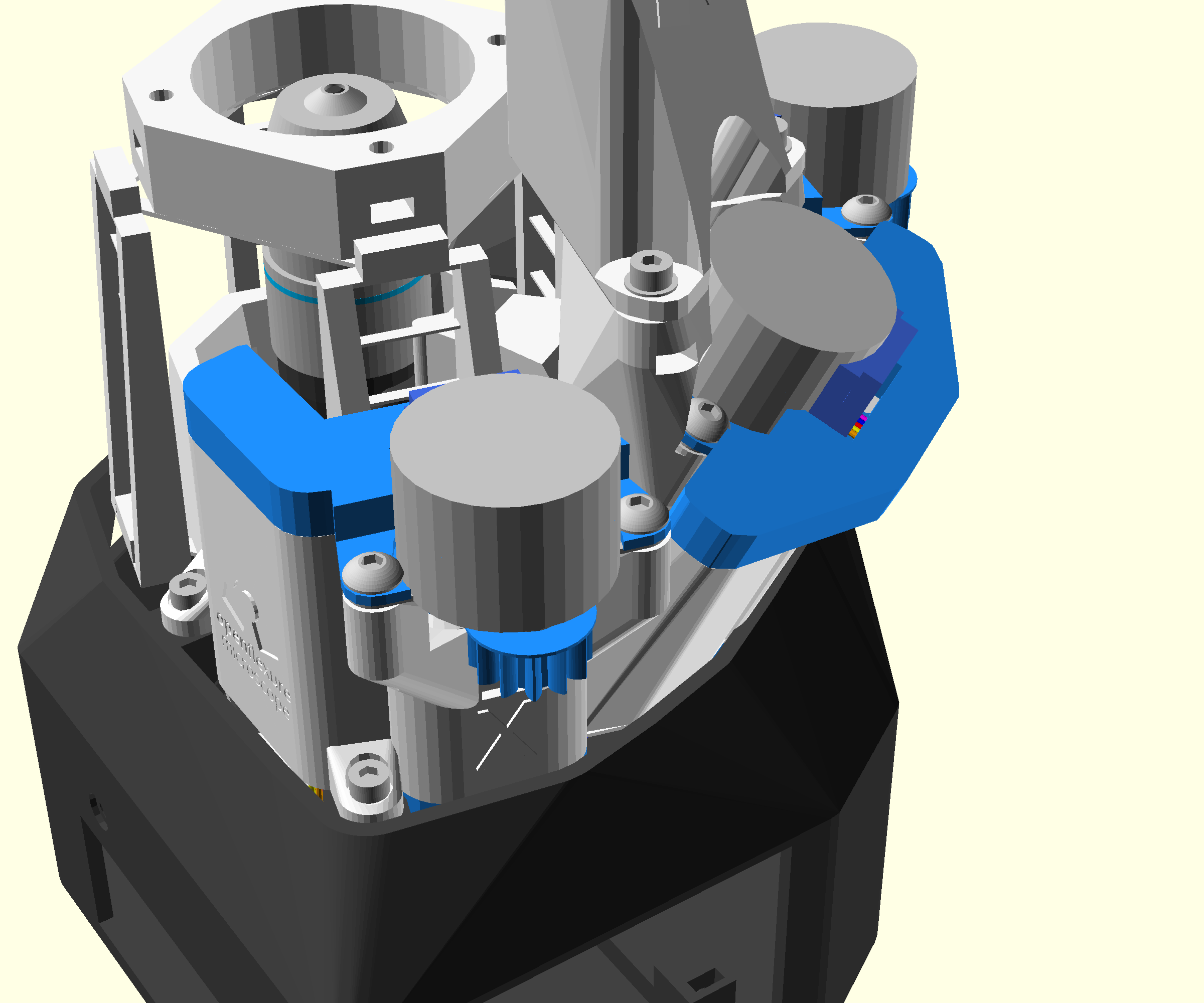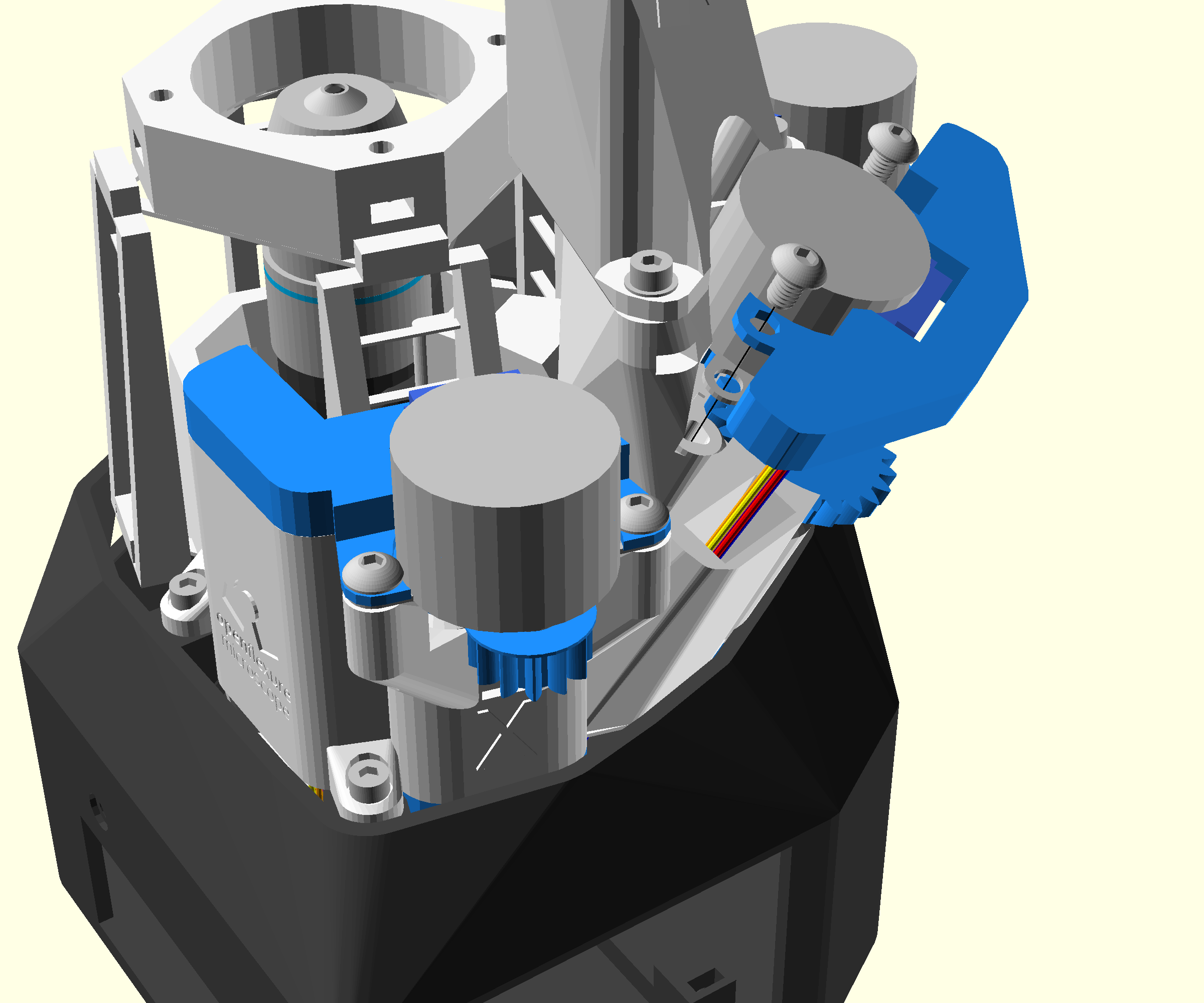 Attach the motor to the z-actuator in the same way as they x and y actuators
Feed the motor cable down the rectangular slot to the left of the actuator.
---