Assemble the illumination
In this section we are assembling the sample illumination. This is for transmission illumination.
For this section you will need:
Tools
Printed Parts
Printed Tools
Consumables
Optical Components
Electronic Components
Mechanical Components
Step 1: Solder the LED
If you have purchased a kit you may already have an assembled soldered LED cable
Tun on your soldering iron so it can heat up
Take the LED
Cut the longest leg down to about 5mm long using precision wire cutters
Tin this leg with solder
Take a 150 Ohm Resistor and cut each leg down to about 5mm long
Tin both legs with solder
Solder one side of the resistor to the cut leg of the LED.
Cut the other leg of the LED to be the same height as the end of the resistor.
Tin the end of this leg
Take the red and black precrimped jumper cables and cut off one end with wire strippers
Strip about 5mm of cable on each, and tin the cable with wire strippers
Solder the red wire to the leg with the resistor
Solder the black wire to the other leg
Take the red heatshrink and slide it over the red cable up to the LED.
Use a heatgun to shrink the heatshrink
Take the black heatshrink and slide it over both cables up to the LED.
Use a heatgun to shrink the heatshrink
Step 2: Add the connector
Take the DuPont housing
Push both connectors from the LED cable into the connector
Step 3: Push-fit the lens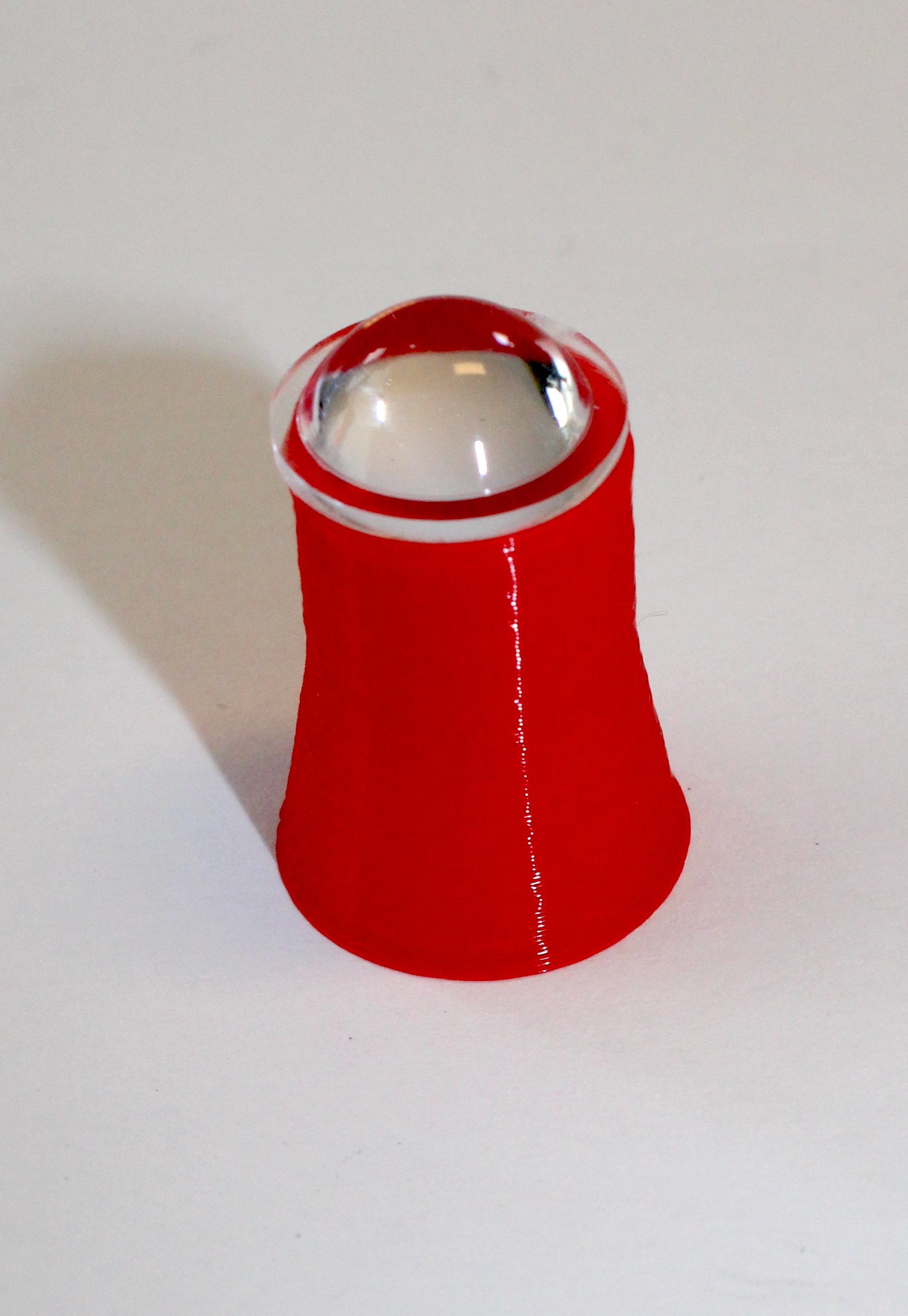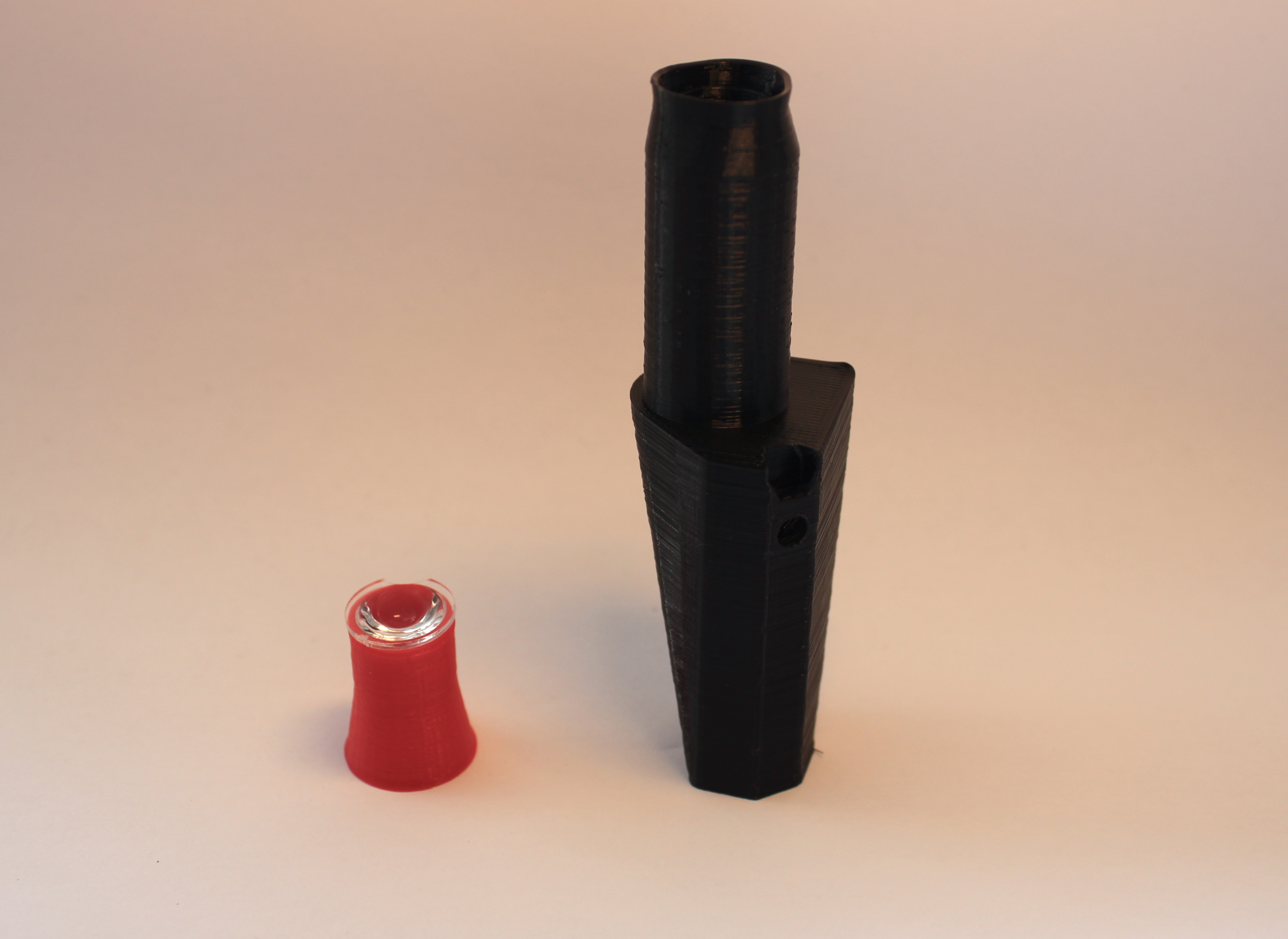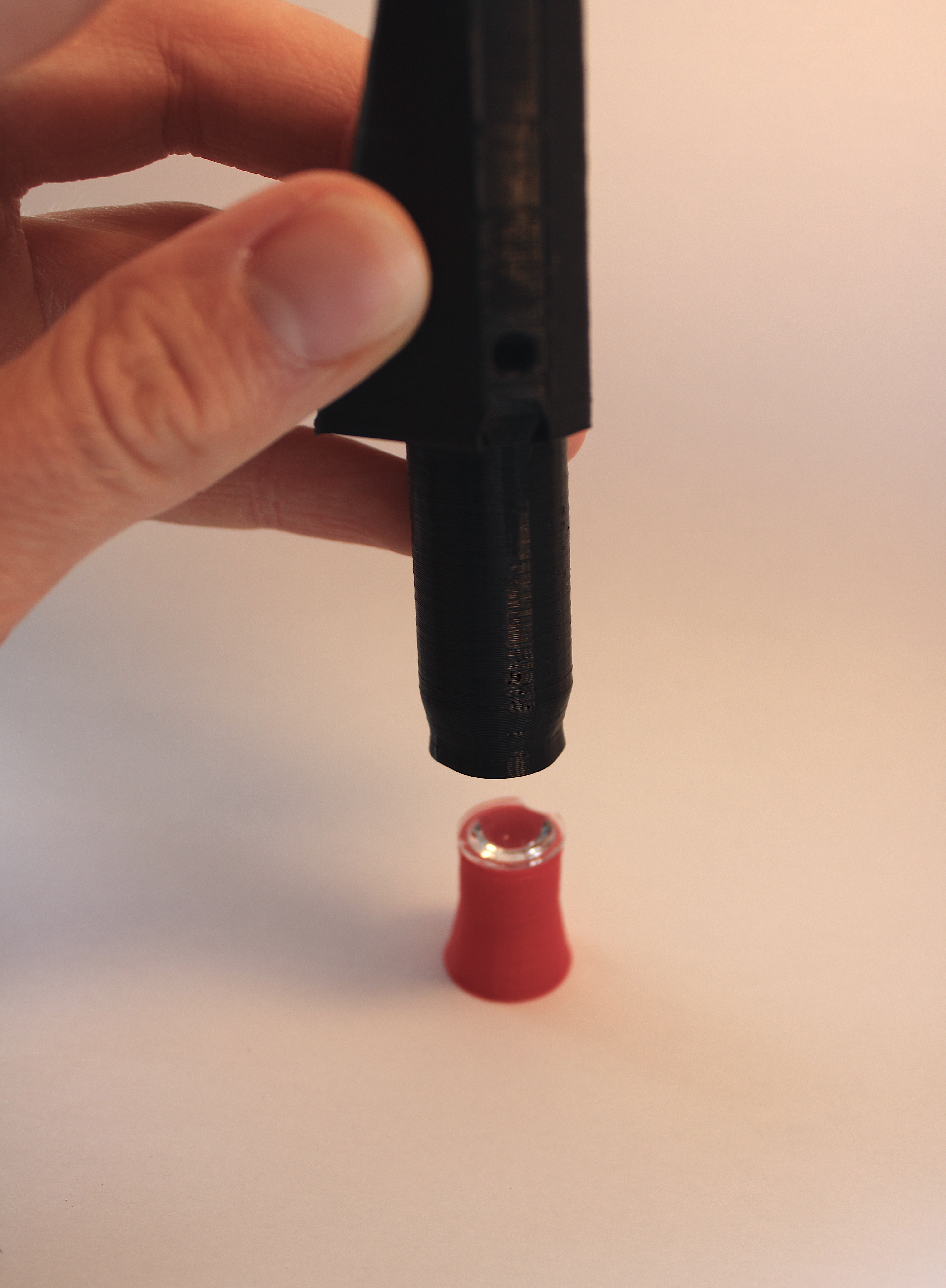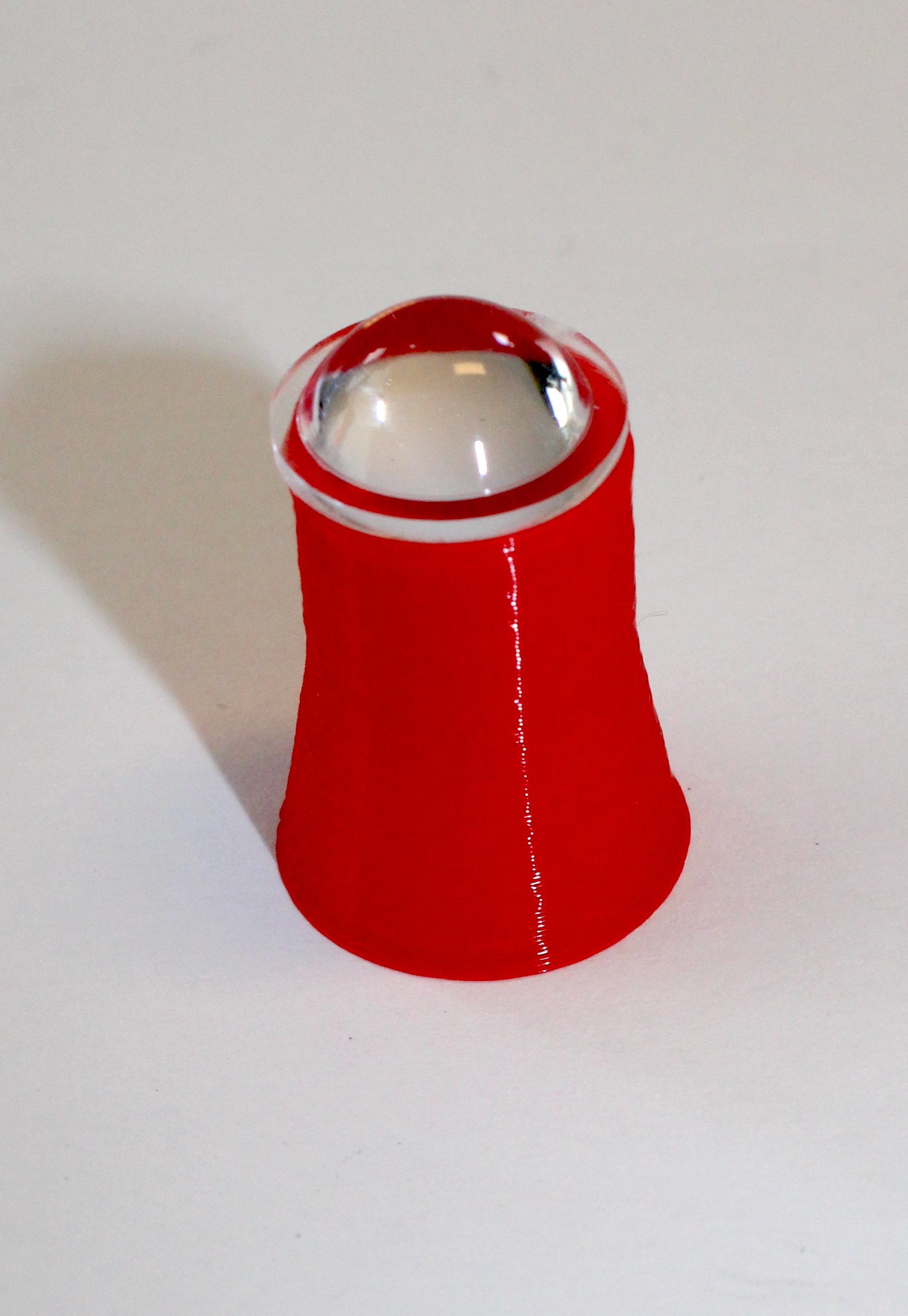 Step 4: Push-fit the LED
Push the LED as far as possible up the hole in the side of mount of the condenser, it should fit securely
Step 5: Add the condenser mounting screw
Take an M3 nut and push it into the nut trap in the condenser mount from the top
Take an M3x10 cap head screws and screw it into the nut, only screw a couple of turns about 5mm of thread should still be visible at this stage
Step 6: Mount the upright condenser onto the main body
Take the complete upright condenser and pass is through the bottom of the main body until the top of the condenser is in line with the stage.
Insert the exposed mounting screw into the screw hole in the z-actuator of the main body.
Insert the 2.5mm Ball-end Allen key through the teardrop shaped hole on the front of the microscope. Until it engages with the mounting screw.
Slide the upright condenser up the keyhole until the top of the condenser is 2-4mm below the top of the stage while keeping the Allen key engaged with the screw.
Tighten the screw with the Allen key to lock the optics in place.
---